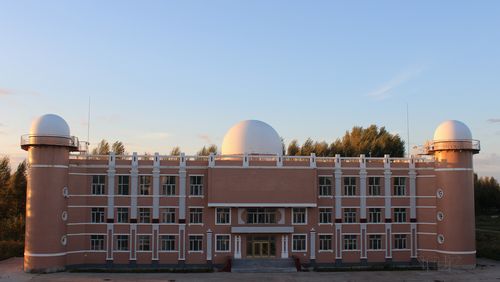 Honghe Observation Station was founded in June 2003 and is located in Honghe farm, which is in the Sanjiang Plain, the eastern part of Heilongjiang Province.
Honghe Observation Station is the easternmost astronomicalobservation station of China and belongs to the Purple Mountain Observatory (PMO), Chinese Academy of Sciences.
Honghe Observation Station is mainly aimed at the observation of space objects and debris. At present, there are four optical observation instrument equipped in the station, including an Optical Telescope Array (OTA) and three other optical telescopes. As a latest type of optical instrument, OTA was proposed and developed by PMO. According to the total detection number of space objects and debris, the OTA is by now the most powerful optical facilities for space objects detection in China.
Honghe observation station has also made great contribution to the safety of Chinese space activities. In recent years, Honghe Observation Station participated in the national projects of the space debris surveillance for artificial spacecraft "Shenzhou" series and "Chang'e I" lunar exploratory projects.
Honghe Observation Station is still under developing, and it will be one of the most important observation bases for space object and debris observation in China.