OneWeb, formerly known as WorldVu, is a planned satellite constellation consisting of 648 microsatellites to provide world wide internet access for individual consumers and airlines.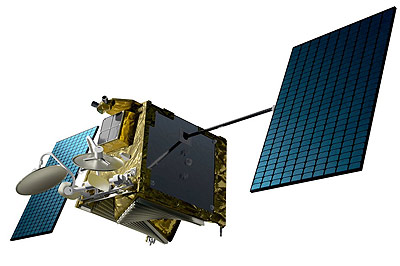 The current design of the OneWeb satellite network consists of 648 micro satellites of about 125 kg operating in 1200 km orbits. Each satellite is capable of delivering at least 8 gigabits per second of throughput to provide Internet access to homes and mobile platforms using its high throughput Ku-band payload.
OneWeb will order about 900 satellites, at a price targeted below USD 500000 per satellite. Five companies, Airbus Defence and Space, Lockheed Martin Space Systems, OHB AG, SSL and Thales Alenia Space, have submitted bids. Airbus was selected as the manufacturer in June 2015. The satellites will have a design life of seven years or more.
The satellites were originally planned to feature inter-satellite links, but in July 2018, OneWeb decided not to implement these for regulatory reasons and replace them with more than 40 gateways around the world, each capable of connecting to satellites up to 4000 kilometers away.
Virgin is an investor to the project, which will provide launch services on their planned LauncherOne rocket. Another investor is Qualcomm Inc.
Airbus Defence and Space was selected to build the ~900 satellites. The first ten will be built at Toulouse, France, while the remainder will be built at a dedicated factory in the USA. In January 2016, Airbus Defence and Space and OneWeb created the 50/50 joint venture OneWeb Satelites to build the satellites. RUAG Switzerland will build the mechanical skeletal structures of the satellites.
OneWeb satellites will be launched into a near polar orbit at an altitude of 500 kilometers before raising themselves on their onboard electric propulsion to their operational orbit of 1200 km. The first launch of ten satellites is planned for late 2018, directly into the 1200 km orbit. In June 2016, OneWeb signed a contract with Arianespace for 21 Soyuz rockets (unclear, which version) will launch clusters of 36 or 34 of these satellites from Kourou, Baikonur and Vostochny. There are five more options for Soyuz launches and three options for Ariane-6 launches. Another contract with Virgin Galactic is for 39 launches on LauncherOne air launched rockets, with options for 100 more launches. In March 2017 an agreement for five launches of the New Glenn rocket was made.
In December 2018 it was announced, that the initial constellation will be reduced by 33% to 600 satellites due to reportedly better-than-expected ground performance of the demo satellites. The first launch of six prototypes is now planned for February 2019. The remaining four prototypes are being used as ground spares in case of a launch failure.
See:https://space.skyrocket.de/doc_sdat/oneweb.htm