Being the events so rapid, it is almost impossible to measure their exact position in the sky accurately and to understand if these phenomena occur inside or outside our galaxy. Since each FRB takes along a "sign" of the amount of gas it has crossed, it is crucial to understand how far away an FRB is in order to measure cosmological parameters, e.g average universe density, but also to better understand the objects, e.g. neutron stars and black holes, which can originate radio bursts.
In February 2016, a team of astronomers detected the afterglow of a Fast Radio Burst, and identified the position of the radio burst which was named FRB150418.
The observation results, published in Nature journal, have been questioned for a long time and a study of theHarvard-Smithsonian Centre for Astrophysics, conducted by Williams and Berger, proposed WISE J0716-19 galaxy, which is positioned approximately in the same area of the sky where the radio burst originated, as the host of the radio emission.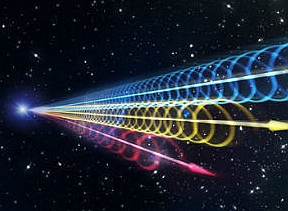 For more information about this study, visit:
http://www.inaf.it/en/inaf-news/fast-radio-burst-an-open-question